Advisory Board
We are proud to assure the ongoing success of developing the best CME/CE travel programs for healthcare professionals and organizations through the guidance of our esteemed, international PES Advisory Board Members. They include:
Pell Ann Wardrop, MD, FAASM, FAAO-HNS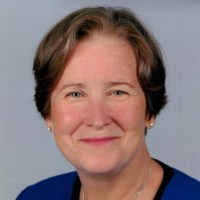 Dr. Pell Ann Wardrop is the medical director of the St. Joseph Sleep Wellness Center in Lexington, Kentucky. During her 20 years as a general otolaryngologist with a multispecialty group in Lexington, Kentucky, Dr. Wardrop pursued additional training in sleep medicine. She was board certified by the American Board of Sleep Medicine in 2003 and the American Board of Otolaryngology in the subspecialty of sleep medicine in 2008.
Jason Potrykus, DDS, FADIA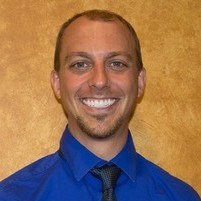 Dr. Jason Potrykus grew up in the beautiful Northwoods, WI in a dental family. After graduating from Three Lakes School, he attended the University of Wisconsin Madison and Edgewood College for his undergraduate education. Dr. Potrykus earned his Doctorate of Dental Surgery degree with honors from Marquette University in 2009. Dr. Potrykus also has extensive training in implants, earning his Masters in Implant Surgery shortly after earning his DDS degree.
James H. McCray, DDS, MAGD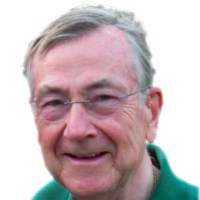 Dr. McCray completed a pre-dentistry program at Albion College, Albion, Michigan and earned his DDS degree at the University of Detroit, School of Dentistry in 1960. He subsequently served in the U.S. Air Force in Japan as a dentist earning the rank of Captain. In 1963 he opened a private practice in general dentistry in Mill Valley, California. He is a member of the American Dental Association, the Academy of General Dentistry, Fellowship and Masters, and the Academy of Cosmetic and Adhesive Dentistry, among other organizations. In 1979 he founded the Professional Education Society and served as its Seminar Coordinator from 1980 to 2009, planning and implementing education programs throughout the world.
Dorthe Hartmann, DDS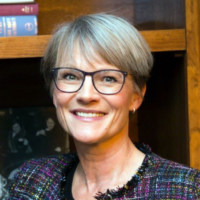 Dr. Dorthe Hartmann attended Royal Dental College in Aarhus, Denmark. She completed her pediatric dental residency at the University of Minnesota. Dr. Hartmann chose pediatrics as a specialty because she has always enjoyed children and combining work with fun is ideal. She truly enjoys the personal interaction with all her patients and their parents.
Bryan Bergens, DDS, FICOI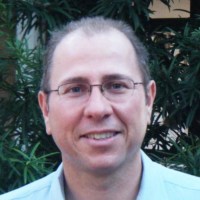 Dr. Bryan Bergens is a Diplomate of the American Academy of Periodontology and an Assistant Professor in implant surgery at the University of Florida, School of Dentistry. Dr. Bergens is a Fellow, International Congress of Oral Implantologists, and received his training at Louisiana State University. He has over 25 years of practice experience. As a Board-Certified Periodontist, he practices the full scope of the specialty with expertise ranging from dental implants to periodontal surgery, sinus augmentation and gum grafting, including Laser and Pinhole surgical techniques. Dr. Bergens also specializes in correcting a wide variety of implant complications due to bone loss or poor aesthetic results.
David Bach, MD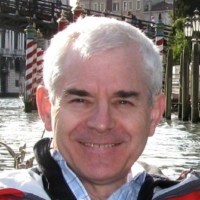 Dr. David Bach is a radiologist at University Hospital in London, Ontario with an academic appointment at Western University, where he has taught medical students and residents for nearly 30 years. Dr. Bach served on the Board of Directors of the Ontario Medical Association for 11 years and served as Honorary Treasurer of the OMA and Board Chair before becoming President.  Dr. Bach was appointed to the Canadian Medical Association Board of Directors and served as the Honorary Treasurer of the CMA. He was a governor of the Ontario Medical Foundation and was vice-president of that organization for several years.