Exploring Medicine, Dentistry & the Mediterranean Healthcare Model
CME/CE Lecture Seminars for Medical, Dental, Nursing, and Allied Healthcare Professionals
This Seminar is planned for 12 Continuing Education Credit Hours.
CME/CE Professional Seminar Fee: $695
Seminar Attendance Fee: $450
CME/CE credits, Certificates of Completion and possible tax deductible guidelines will be provided for registered Professional Seminar attendees Certificates of Attendance will be provided for ALL registered seminar participants.
Seminar Overview/Statement of Purpose:
Healthcare practitioners are currently faced with the challenges of both treating and preventing the increasing incidence of chronic illness with a focus on obesity related diabetes and cardiovascular disease. Educating populations on the impact of diet and lifestyle on chronic disease and overall health has become a key area in addressing these global public health concerns.
The Mediterranean is known for the generally good health of its population, in part due to embracing traditional healthy lifestyles and a cuisine that provides health benefits derived from following a Mediterranean diet model. However, like many developed countries, they are challenged with implementing new healthcare reforms within the context of increasing budgetary restrictions and the healthcare demands of a growing aging population if they wish to maintain current healthcare standards.
Now, more than ever, it is important for healthcare professionals to collaborate with colleagues and global counterparts to gain cross-cultural perspectives and updates in the treatment and prevention of disease. By design, this program offers opportunities for professionals to compare and contrast current best practices to provide quality patient care and outcomes in their own professional setting.
Planned In Country Healthcare Topics Include:
Mediterranean Healthcare System Overview
Summary of Oral Health in the Mediterranean
Dental Healthcare Updates: Delivery & Treatment
Evaluating the Impact of Diet and Lifestyle on Disease
Top Medical/Disease Issues: Challenges & Conquests
Updates in Travel Medicine & Medicine at Sea
PES Group Escorts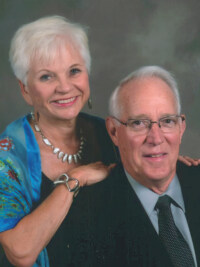 Joann and Bill Chaney have assisted in the development and implementation of numerous PES CME/CE Educational Travel Seminar programs. They have escorted more than 30 PES groups throughout the world for itineraries that included ocean cruises, river cruises, and land-only programs. Joann is the Founder of Global Tracks and co-owner of the Professional Education Society (PES). She built her career in travel by developing and managing Purdue University's Educational Travel Programs. Bill is the Educational Development Specialist for the Professional Education Society. He has been involved with international education and research projects, having lived, worked, or traveled in more than 100 countries throughout the world. He is an award-winning professor emeritus at Purdue University in plant physiology.
PES Distinguished Speakers

David Bach, MD
Dr. David Bach is a radiologist at University Hospital in London, Ontario with an academic appointment at Western University, where he has taught medical students and residents for nearly 30 years. Dr. Bach served on the Board of Directors of the Ontario Medical Association for 11 years, and served as Honorary Treasurer of the OMA and Board Chair before becoming President.  Dr. Bach was appointed to the Canadian Medical Association Board of Directors and served as the Honorary Treasurer of the CMA. He was a governor of the Ontario Medical Foundation and was vice-president of that organization for several years.
Dr. Fabian Gorodzinsky, MD, FRCPC, AAPD
Dr. Fabian Gorodzinsky was born in Mexico, where he received an MD in 1974. Dr. Gorodzinsky began training in Israel, and travelled to Toronto before making London, Ontario home. He has a practice in community pediatrics in London while acting as consultant to the Clinton Public Hospital and the Alexandra and Marine General Hospital in Goderich, Ontario. For over 20 years, Dr. Gorodzinsky has provided excellent clinical teaching for undergraduate and postgraduate medical trainees in pediatrics. His philosophy is simple – use your natural abilities.
James Wilson, DDS
Dr. James Wilson was born in Memphis, TN. He received his undergraduate degree from the University of Tennessee, Knoxville and his DDS from the University of Tennessee Health Science Center. Dr. Wilson served in the United States Air Force before attending graduate school at the Medical College of Georgia for his Endodontic residency. He has served several terms as the President of the Tennessee Society of Endodontists, worked on Global Mission dentistry teams, and global education training and cultural exchange programs.
Educational Goals: Our goal is to provide unparalleled CME/CE travel opportunities for healthcare professionals that combine their most passionate destination desires with their educational goals, fostering exceptional learning experiences, friendships and connections with national and international colleagues.
Conduct educational healthcare programs to learn about best practice models reflecting current approaches in medicine and healthcare across different cultures for providing quality patient outcomes
Provide professional educational exchanges with international colleagues, healthcare educational organizations and clinics to gain cross-cultural perspectives and updates in the treatment and prevention of disease
Allow medical/healthcare professionals to compare and contrast current best practices in medical/healthcare delivery to provide quality patient outcomes in their own professional setting
Learning Objectives: Keep abreast of rapid expansion of medical knowledge and current best practice models on multiple topics to facilitate change and thus provide continually excellent patient care.
By design, this program permits medical experts to collaborate with colleagues and international counterparts to realize cross cultural view points and updates within the treatment and prevention of disease and offers opportunities to compare and contrast current best practices to supply quality patient care and outcomes in their own professional setting
Continuing Education Recognition Awards offered for healthcare professionals on this PES Program include:
Physicians: Programs are reviewed by the American Academy of Family Physicians for a minimum of 12 Prescribed Credit Hours. AAFP Prescribed credit is accepted by the American Medical Association as equivalent to AMA PRA Category 1 credit(s) toward the AMA Physician Recognition Award. When applying for the AMA PRA, Prescribed credit earned must be reported as Prescribed, not as Category 1.

Dentists: The Professional Education Society is an ADA CERP Recognized Provider.
ADA CERP is a service of the American Dental Association to assist dental professionals in identifying quality providers of dental education. ADA CERP does not approve or endorse individual courses or instructors, nor does it imply acceptance of credit hours by boards of dentistry.
The Professional Education Society designates this activity for a minimum of 12 continuing education credits.
Nurses: The Professional Education Society is approved by the California Board of Registered Nursing, Provider Number CEP 5428, for up to 12 contact hours. Although the California Board of Registered Nursing does not approve individual continuing education courses, providers are required by law to be approved by the Board. Reciprocity for continuing education hours for nurses is available in most states. Please check with your regulation board regarding requirements.
For Other Healthcare Professionals: Certificates of Attendance are issued to all participants attending credit sessions and can be submitted for credit approval to their professional board. In order to receive a Certificate of Attendance, registrants must sign-in, attend the programs and complete a program evaluation.
Tax Deduction: This healthcare seminar has been designed to comply with current IRS convention rules and deductibility requirements under Code Section 274(h)(1) as directly related to the conduct of the attendee's profession and meeting the reasonableness standard of the foreign seminar rules. The formal meetings will be scheduled with lectures and discussions. Seminars in conference rooms, clinics or hospitals will be conducted by in-country speakers as well as distinguished faculty of the Professional Education Society.
Documentation verifying the scheduling dates, locations, hours of attendance, certificate of participation, and appropriate certificate of continuing medical, dental or nursing education will be provided at the completion of the conference. Tax deductible benefits are not guaranteed and we recommend that every attendee should consult with their Tax Consultant about their Individual situation to determine the appropriate amount and reporting of deductible expenses.